Help You While Moving With Seniors
Comfort, safety, and security are the most important factors when it comes time to make a move for adults. When you're moving your elderly parents to let them enjoy their golden years or reduce the size of your home to move closer to your family and friends, you can follow a few key steps to ensure that the move is manageable.
Here Are Some Tips To Help You While Moving With Seniors:
Have a movable checklist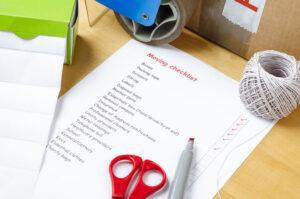 Using a checklist for seniors will ensure that you've completed each essential thing that must be completed. It gives you a comprehensive overview of the deadlines of your move so that you will be on track and help make your move successful.
Consistently communicate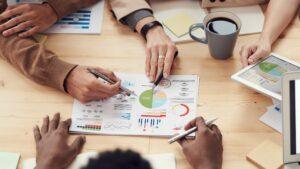 If you're moving with the assistance of your family members or your parents who are elderly, It is crucial to keep everyone informed regarding what's happening during the moving process. A consistent communication system is crucial to reducing stress throughout moving. If everyone knows the process, It makes it much simpler to focus on supporting your parents or your family members through what could be a difficult time. Discuss the most suitable choices for housing, like an elderly care facility, a retirement facility, or an apartment, to determine which is likely to be the most appropriate solution.
Research for a professional moving Company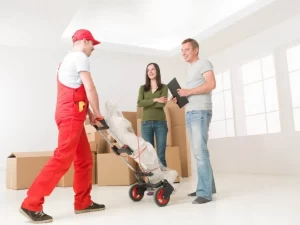 Particularly for seniors, It is essential to investigate the firms you intend to hire to manage the move. If you choose to work with movers who are experienced in dealing with older people, you can count on them to have the job done on time and be respectful, courteous, and accommodating of your demands.
Begin by selecting at least three firms to evaluate. Examine the costs and the capabilities that each company offers. Find out about any additional costs which might not be covered in your move. Also, find out what insurance is included. Also, be sure to inquire about the process for vetting their employees. Find out how extensive their background check is, and find who is best for moving the items belonging to your parents' senior years.
Certain moving companies outsource their moving process to contractors. Knowing who is responsible for the valuables of your parents' elderly parents is essential to know.
If you are looking for a moving service, look for movers who are professional with senior moving, and you can contact Professional Moving Company. If you hire a Professional Moving Company, You can trust a group of experts who can handle the process safely and efficiently.
Movers in Professional Moving Company are experienced in dealing with senior citizens and know the importance of laying out each detail to ensure that everyone involved understands what is expected. They also have move coordinators who can assist in managing other crucial aspects of the moving process, like organizing storage, packing, and cleaning the house for the home currently being moved.
Get an estimate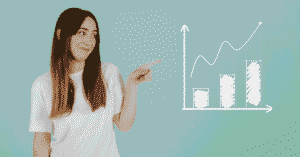 Be sure to inquire about the process of moving and what you can anticipate. The most reliable moving companies will give you complete walkthroughs of your property before your move to give you a precise estimate. For instance
The walkthrough involves confirming the number of possessions in the space that must be relocated along with the overall size of the space. A reputable moving company can assist you in getting an accurate estimate by including rooms that you might overlook, like the basement or garage. It is important to walk through the area for the movers to develop a plan to manage the moving process, including moving art pieces or large pieces of furniture.
Make sure you have a health plan
When you are moving into your new residence, it is crucial to have a health plan. As you get older, healthcare is necessary and can't wait to be delayed. Therefore, it's essential to ensure that you or your parents who are elderly have a plan in place for their health in advance of the time of the move. Start by talking to your doctor regarding plans for moving and notifying them of your current address. If your move is outside of the state or county, insurance providers might need to be changed. Your medical team might also require time to send important medical information to the new doctor.
Meeting with your physician allows you to discuss the best methods of packing your medications and seeking recommendations for doctors, dentists, and therapists within the new place you're moving to. If you require any medical documents that require your current doctor's consent, you can ask your doctor or the medical team to help you through the procedure. Also, make sure you schedule any final dentist or medical visits before your move date. If you begin getting these things taken care of between one and two months before your move, you will be able to ensure that you receive the appointment times, treatment, and guidance you require before your move.
Make prior bookings for your move
If you're planning to cross state lines or make a move across town, you need to make your moving company reservations well before your move date. If you are waiting too long, you could miss the dates for moving you require.
You will not be late for an important appointment time by reserving your moving firm at least two months before the date you plan to move. The moving company you like immediately after you make your final choice instead of waiting for a while is best to be sure you will have the appointment you'd like to have. Be aware of the total cost involved and go over the information with your movers as you're planning your appointment. Additionally, you can use this opportunity to plan the time off of work to ensure you have plenty of time to devote to moving.
Manage the mail and payments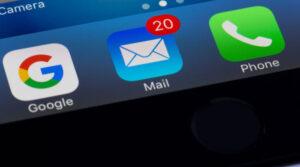 It is essential to handle the entire process of paying and mailing before the day of the move. Contact the relevant people at least one week before the moving day. Set up redirection of mail by visiting your Post Office in your area. Ensure you provide evidence that you have a primary address and two proofs of identity, including a current driver's license or homeowners insurance.
It is also possible to save some time and effort by filling in the change-of-address form online via USPS. When you send your letters to the USPS and coordinate your payments ahead of time, you can ensure important documents and payments don't get missed.
Sort and organize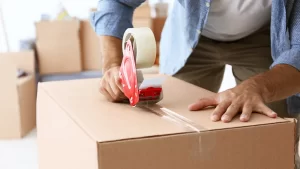 Create a list of your possessions and start sorting your valuables. It is also beneficial to snap photos of your actual home and belongings. So you can see the arrangement of furniture and will have a quick reference to the important items that you'll be packing. Sort the items into piles and 
mark them according to what you're planning to throw away, sell, relocate or give away. Bring the whole family on board to help sort and organize your things and valuables. It is important to have items you're thinking about offering or giving up appraised to assess their worth, like art, antiques, or even a set of china dinnerware. When you get an appraisal, you'll be able to decide if the item is worth the effort to sell it. An appraisal can also make it simpler to assess the worth of these exclusive items to cover insurance costs.
Packing and unpacking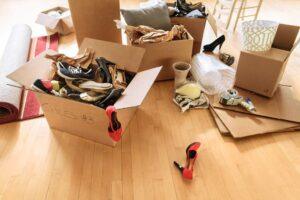 It's easy to pack and then take it off. It can be beneficial, particularly when you are moving older adults, to make the plan of packing. Before moving, you should figure out precisely how you'll pack and then unpack your belongings. Take care to pack important, daily items first, and then take them out first, as an instance. The inventory you made while sorting and arranging your belongings could also help you determine the packing materials you'll require. For example, if you think you'll be packing breakable items like glassware or dinnerware, include bubble wrap and newspapers as part of your supplies checklist for your packing list.
Think about other important materials, including boxes and labels, to make sure the packing and unpacking process is as well-organized as it can be and hassle-free. Be sure to label every box clearly, and use different colored labels marked with the room's name. This will make unpacking easier because you will be aware that the box holds the items you need for your kitchen, bedroom, and the rest of your rooms at the new residence, and the movers can determine where they should put each box.
You may also use senior managers in your move to oversee all packing and packing duties for your parents, who are elderly. For instance, the senior manager can coordinate storage and make sure you employ professional movers who know the objectives of your packing and unpacking strategy. It is important to clean your home at least a week before your departure so that you don't miss any things or put a risk that could hinder the day you move. It is also possible to seek the assistance of a professional cleaning service that can make cleaning quicker and more efficient.
Prepare for moving day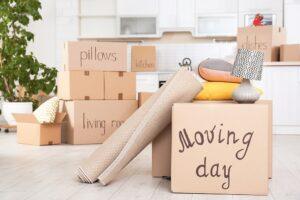 As the day of moving approaches, it is full of activity. Therefore, it's essential to be aware of what you can anticipate. If you're working with reputable companies for moving, you can be sure to be given a thorough tour of your home before the move and an efficient moving process. However, it's crucial to make the process easy for everyone by ensuring that you're working with a reliable team. To ensure that your move is smooth, check the Movers. You will be able to recognize your moving company by checking that they have logos that match on their uniforms and trucks that match with the company's logos and then asking for identification.
Also, be sure to take the most important pre-packed items towards the front so that they're the first items to be loaded onto the truck. This way, you can be sure that your items won't be left out while moving.
Before signing the final moving documents and papers on the day of the move, make sure that everything is written down and examine all documents before signing them on the dotted line. By following these simple but important steps, you will avoid any potential scams associated with moving and ensure that your belongings, including your belongings belonging to your elderly parents, will be delivered to the right individuals.
Relocation to your new home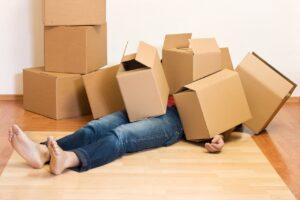 After your possessions are relocated to your new home, now is the time to unpack your possessions. Make sure you follow your plan for unpacking and ensure that all items you have in your inventory are at home. Take items off by room to make your unpacking process more efficient. Take your tour around neighborhoods with the family members and assist everyone in establishing a connection with the new neighborhood – and possibly even meet your neighbors. Explore places you and your parents with a disability are planning to frequent, for example, the local supermarket and farmer's market or the libraries. The local supermarket is especially important to ensure that you have enough food or some pre-made meals.
When you're moving to parents with a long-term illness it is important for you to be with them following the relocation. Do not forget to unwind and celebrate the success of your move. Plan a special gathering with your family and friends, and take the opportunity to visit your new neighbors. It's a great opportunity to connect with neighbors and be around your family members.
Make your move with Professional Moving Company
Moving your parents' home is straightforward, but it's much easier for all involved when you have an experienced team of experts competent to complete the task. This is why it's crucial to research the moving company you're considering working with to ensure that they're a good choice for both you and your parents.
Our professional team takes pride in helping you simplify your moving process by providing our professional Movers and coordinators. They are experienced in moving older adults to new homes promptly. As a full-service moving firm, you can trust them and the experience and knowledge of our staff to help you make your move as smooth as possible. Learn more about our services. We can provide an immediate & free moving estimate without any obligations for your upcoming move.