FAST & RELIABLE
When it's time to move out of your home or business, it's time to call Professional Moving Company. We make it easy on you and faster than the other.
Moving Service Pricing Indication
Create and book your tailored moving service quickly and reliability using our moving quote tool. You have the ability to calculate the volume of your furniture, select your preferred moving date, and confirm your move, all in few easy steps.
Calculate Furniture Volume
Use our moving quote tool to:
Get fair price indication
Check availability of your preferred moving date
Confirm your move immediately

Error: Contact form not found.
We are the Leaders in Moving
We are a Professional Moving Company serving all the Netherlands and major cities such as Amsterdam, Utrecht, Rotterdam, The Hague and others.
We have earned our excellent reputation from setting high standards and having professional movers with more than 20 years of experience. We work with our clients to design the perfect moving service with competitive prices and the use of the best moving materials. We understand that moving can be a stressful process. This is why we have a dedicated team of professionals working with you from the start to the end to make sure you have a pleasant moving experience.
We are experienced in all types of moving services, whether moving your entire household, relocating to a new city or transporting a few items – we got you covered. So you can have peace of mind, knowing you are getting a reliable and exceptional moving service.
We believe in offering honest and fully transparent moving costs with no hidden fees. You will never pay more than the quoted prices.
Our movers come prepared and on time, with a clear plan to complete the moving service with top quality.
Professional Moving Company is a premier moving service provider, we provide cost-effective and competitive prices. All of our movers receive client service training with a can-do attitude that will offer you a stress-free moving experience that will guarantee your satisfaction.
As a trusted moving company in the Netherlands, the movers of Professional Moving Company can take care of all moving-related tasks. Our team provides personalized, caring assistance based on the size and requirements of your particular situation. So if you're in the Netherlands, you don't have to hunt for a moving company, Our highly trained moving team can help ease your relocation on time and budget.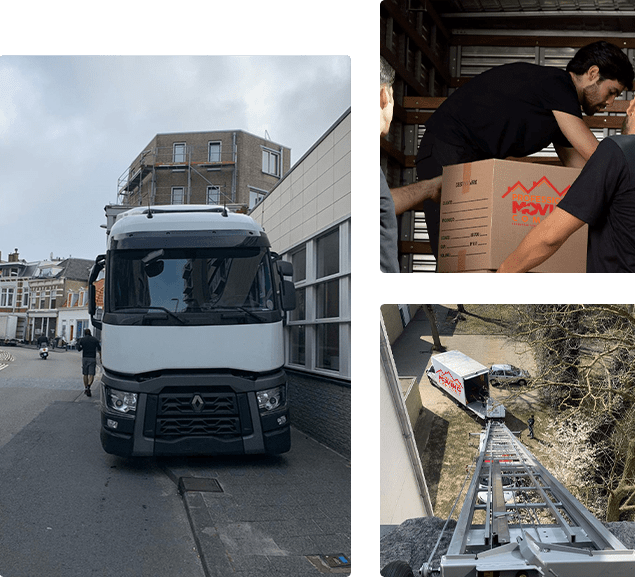 Book your move directly online
Use our moving tool to get an immediate & free moving estimate without any obligations. If the quote suits you, you can immediately confirm it, in a hassle-free process
Enter your moving address
Calculate your furniture volume
Recieve moving quote (no obligation)
Wide Range of Services
At Professional Moving Company, we have various types of trucks, moving lifts, moving materials, and specialised movers. That is why we are capable of catering to every moving need. Please contact us directly to plan with you your tailored move! Our moving experts are available for you 24 hours, 7 days a week!
What our clients say about us
We take pride in our client reviews. They say that we are professional, fast, reliable and provided them with a high quality moving service!!
Our slient satisfaction is top priority!
We are active in all the Netherlands

We provide moving services across all over the Netherlands, and in all major cities including Amsterdam, Utrecht, Rotterdam and The Hague.
We are ready to move your households to any city in a safe and reliable way. Our movers are locals and can speak Dutch and English fluently. We also have specialised movers that cater to specific cultural or language needs.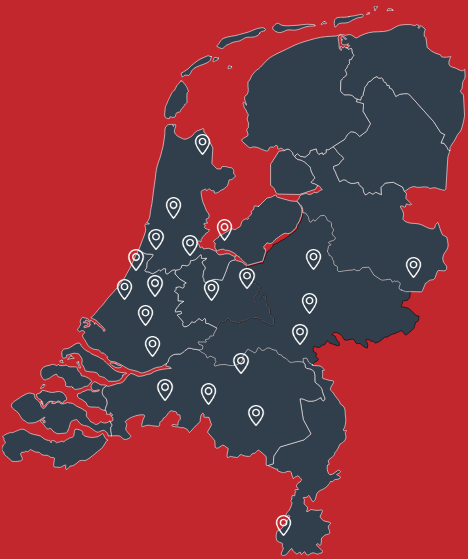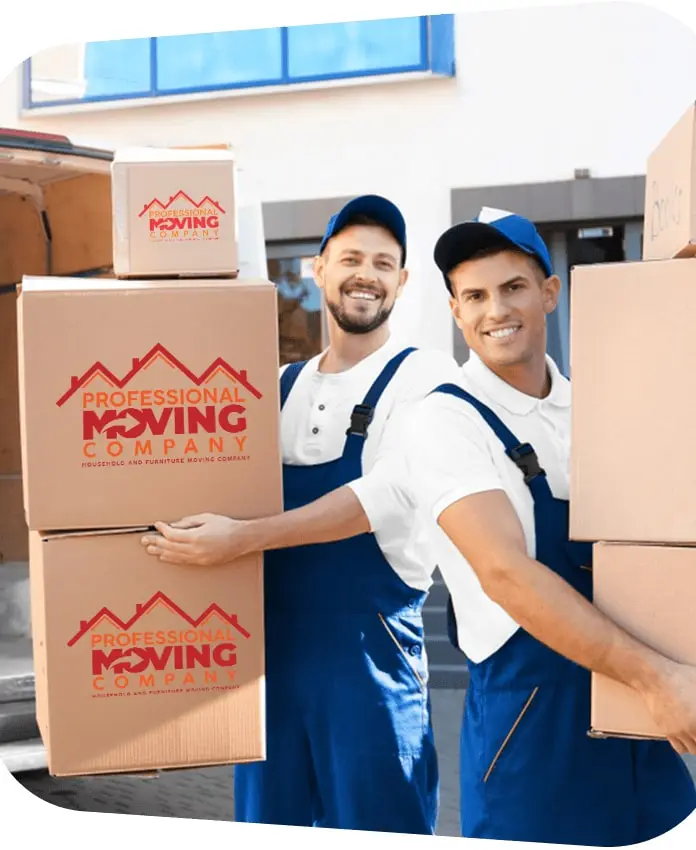 We are rethinking the moving experience and industry standards

If you're seeking trustworthy moving services, then you've found the best solution. Our technicians and movers who are experienced in the field of moving do not only transport beds, furniture as well as assemble and disassemble. Moving with us is easy and effortless while you're moving, you get a variety of options at the same time Our movers are able to move, load and unload the truck, set up the furniture, put curtains in as well as all at a lower cost than other moving companies.
Looking for a convenient and quality service? With Us, you enjoy the easiest way of moving. Thanks to modern technology combined with experienced our moving experts and optimized workflows, we offer great moving experiences. As Netherland's leading moving provider, we will take care of each and everything while you are moving.