The Hague #1 Moving Company
Hassle-Free Moving Service in THE HAGUE with a Leading Moving Company
If you're in search of the reliable and cheapest way to move service either to or out of The Hague, then you are in the right spot. For many years, our company has assisted many happy customers move. We provide professionalism and fair pricing. At Professional Moving Company we are here to assist you from beginning to end. Alongside offering you the best selection of cost-effective quotes.
Use our moving quote tool to:
Get fair price indication
Check availability of your preferred moving date
Confirm your move immediately

Our Services
Whatever your circumstance you're in, we'll provide a complete list of moving options, that means we can tailor your entire move to fit your preferences, timing and budget.
Why Should You Select Professional Moving Company In The Hague?
Direct Moving Company The Hague is the top evaluated mover in the Netherlands. Quality and customer satisfaction always comes first.
Our movers will do everything they can to ensure that your move is smooth.
Our moving company isn't an ordinary firm. Actually, we're an actual relocation company what exactly is an actual relocation service you need. We offer a variety of services that go beyond the cost-effective relocation of your possessions. You can choose which of our services you'd like to employ for your move from or to The Hague.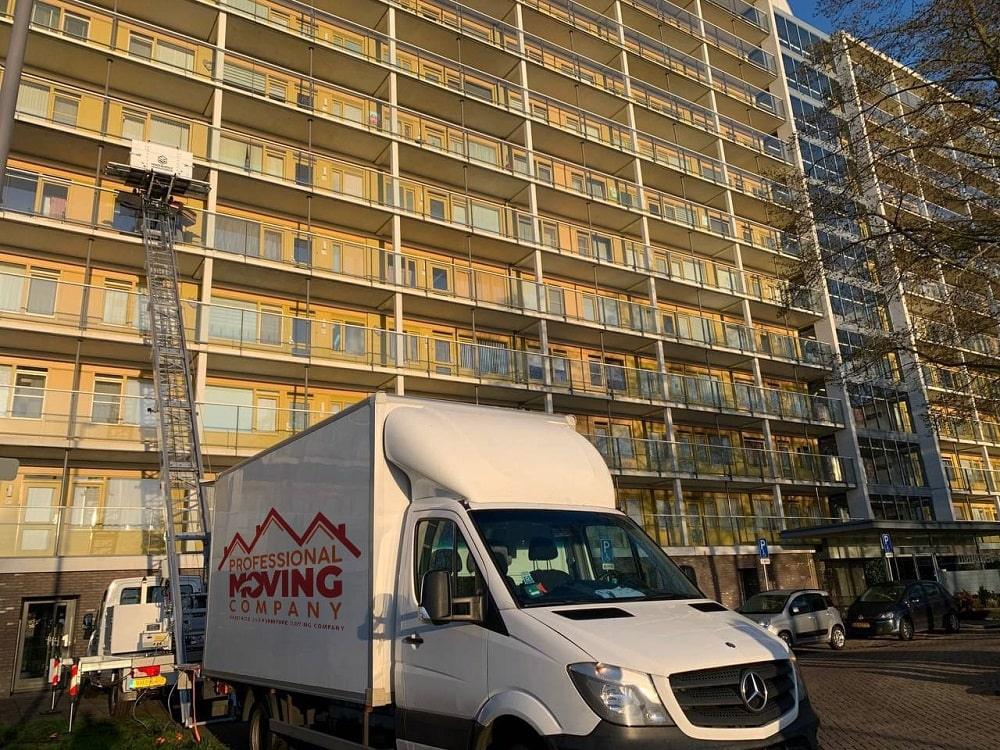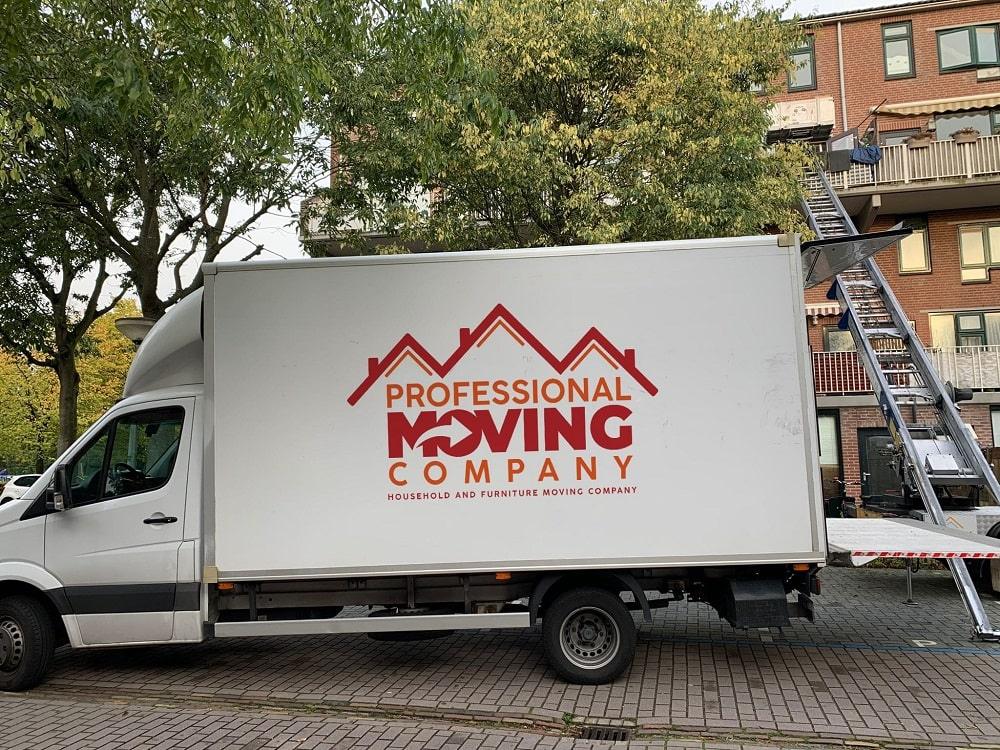 You Don't Have To Worry Throughout The Moving Process
Through Professional Moving Company, you can move cheaply within The Hague. Also, you don't have to worry about awkward and unprofessional Movers arriving at your door. When you hire our moving services, high quality is paramount. This is why we ensure you receive experienced and knowledgeable Movers.
Our moving team is here to assist you from beginning to end. Alongside offering you the best selection of cost-effective quotes, we also offer useful information such as moving tips and checklists to ensure your move goes easily throughout all the way from planning to the packing stages.
Professional Moving company The Hague
We know how difficult it can sometimes be to find the right company for your move. You are entrusting them with your most precious possessions; this is not something you can do every day, and it can be quite challenging. Professional Moving Company is here for you. You will not only save money on your move, but you will also be more comfortable with us. Professional Moving Company The Hague makes it easy and efficient to move houses and businesses as well. Professional Moving Company can help you move to, within or from The Hague. They can help you move your belongings anywhere in the Netherlands.
Our company isn't just another moving company. We are actually a moving company that offer a variety of services, in addition to affordable moving your belongings. It is up to you to choose which service you would like to use when moving to The Hague. We offer transport, packing materials delivery, disassembly, assembly.
Professional Moving Company Provides The Following Services In The Hague
We can not only move your belongings professionally but also disassemble and reassemble them. Professional Movers would be pleased to pack and unpack all your belongings. Can assist you with these tedious tasks.
Professional Moving Company offers short- and long-term storage in The Hague and can help you create extra space in your home or provide storage for you when you are moving out or in.
Many Years Of Experience In The Removal Industry
Professional Moving Company in The Hague, with many years of experience in the removals business. We serve both individuals and businesses. We will help you create a custom-made move. Professional Moving Company in The Hague will accommodate all your wishes and preferences regarding your move. While we can handle the entire removal process for you, we also offer specific services that will help you move your house. Our moving company also offers temporary storage in The Hague. We can also move large, heavy items like closets or major appliances.
Budget Friendly Moving Service In The Hague
Professional Moving Company offers cheap moving in The Hague. There is no need to worry about inexperienced, unfriendly, or clumsy movers at your door. Quality is a key aspect of our moving service. We only hire experienced, professional movers. Our company charges very reasonable prices. We will provide you a free quotation, if you let us know in advance what services you want. This will allow you to know the cost before your move from or to The Hague.
Why Choose A Professional Moving Company In The Hague
Professional Moving Company only uses certified and experienced movers to make sure your move goes smoothly. Only professional mover and professional equipment is used by our movers.
Unintentional damage is possible with every removal. While we take every precaution, we also ensure that we have adequate insurance in the case of damage.
Best Moving Service In The Hague
Many reasons are why people move to The Hague. Many people move to The Hague for their families. Others are moving there because of their jobs. Moving to The Hague for work, your family, or for another reason can cause a lot of stress. There are so many things to manage that it is easy to forget what you need to do. You can rely on the removalists at our company.
We offer the best removal services to ensure your comfort. If you're moving to The Hague or from The Hague, you can also store your furniture or other items in our storage.
Hire Professional Moving Company
You can contact us to arrange an appointment for a moving company to visit and discuss the options. Professional Moving Company at The Hague will then make you an informal, non-binding price quote that is tailored to your specific situation. You will receive a written estimate that includes all costs to ensure you don't get any unexpected expenses after your move.
Get A Free Quote For Move In The Hague
Professional Moving Company  is the best moving company to move in The Hague because of its extensive experience and exceptional service. No matter if you need to move a large number of items to The Hague, or just a few items, don't hesitate to ask for a quote. We will provide you with a quote when you request. Contact us for more information.
What our clients say about us
We take pride in our client reviews. They say that we are professional, fast, reliable and provided them with a high quality moving service!!
Our slient satisfaction is top priority!
279 reviews on
Definitely recommended this company!! They were professional and friendly with reasonable price. Thanks
Tutto perfetto!!!! Amazing!!!
ahmet gökhan atik
2023-01-22
Thank you for quick service, it was good
Great service! Everything went smoothly and people were very friendly
lefteris karagiorgis
2023-01-06
Very amazing guys! They loaded pretty fast i would say. Plus the carrying went really smooth and nothing was damaged! Really recommend.
Gabriel Wagner
2022-12-30
On time and very fast, the mover (Jaldo) was super friendly and took good care of all items. Thanks!
Jeremiah Ogbomo
2022-12-21
Amazing service and quick.
Anneke de Vries
2022-12-21
The service is good and the staffs are friendly. It saves me a lot time from moving!